Memory Rescue with Daniel Amen
Video provided by WLRN Public Radio and Television
Memory Rescue with Daniel Amen
Learn how you can improve your memory and even rescue it if you think it's headed for trouble.
One of the most exciting lessons I've learned from looking at all our scans is that your brain does not have to deteriorate. With the right plan, you can slow or even reverse the aging process." – Dr. Daniel Amen
In this program, award-winning psychiatrist, neuroscientist and 10-time New York Times bestselling author Dr. Daniel Amen will show you how to supercharge your memory and remember what matters most to you.
WKNO
Wed, 08/28 at 10:30 PM
Thurs, 08/29 at 3:30 AM

WKNO-2
Wed, 08/28 at 8:30 PM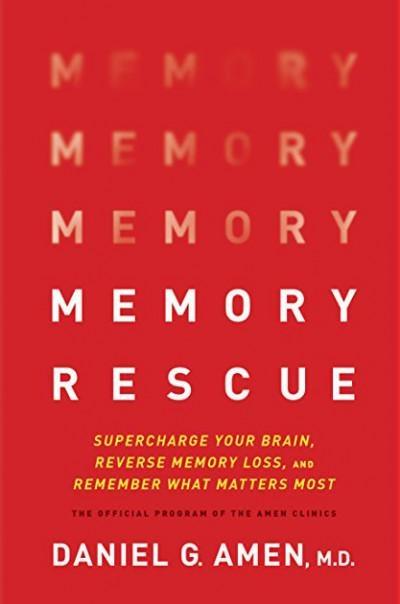 $240 pledge in full or $20.00 ongoing monthly sustainer contribution:
Hardcover Book
Workbook
Music for Bright Minds CD
Cooking DVD
Memory Master Course
Advanced Brain Health Library
Brain Fit Life membership
$120
pledge in full or
$10.00
ongoing monthly sustainer contribution:
HBK: Memory Rescue
CD: Music for Bright Minds