Retire Safe And Secure with Ed Slott
America needs Ed Slott now more than ever! Greedy Wall Street bankers and Congress have just upended 30+ years of the tax code – what does it all mean for you and your family!? And more importantly, how can you protect your hard-earned savings?!
Retire Safe & Secure with Ed Slott is a dynamic, all NEW program shot on location in a theater in front of an enthusiastic audience of 700. As he's done in all of his hit pledge specials, Ed combines a vast in-depth knowledge of retirement tax rules.
WKNO
Sat, 05/30 at 10:00 AM
WKNO-2
Sat, 05/30 at 1:00 PM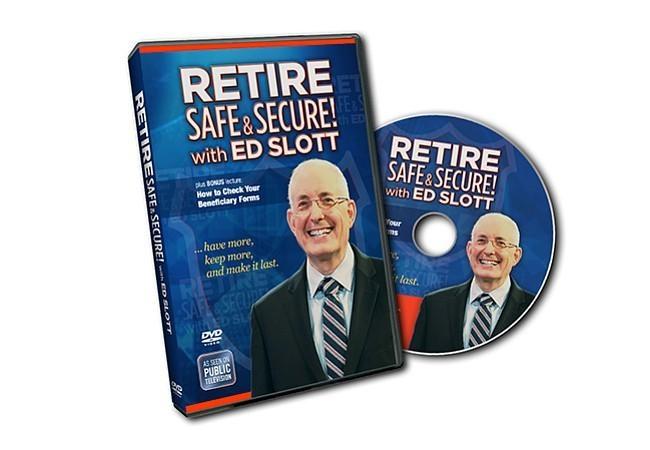 $144 pledge in full or $12.00 ongoing monthly sustainer contribution:
DVD: (16 Set)
CD: (2 Set) Live Events; Advisor Check-Up
3 Books:2019 Retirement Decisions Guide; Fund Your Future; Retire Safe & Secure
Website Membership
Tax Update Letter
$72 pledge in full or $6.00 ongoing monthly sustainer contribution:
DVD: Retire Safe & Secure Program DVD