This week on Channel 10's Behind the Headlines, Shelby County Mayor, Lee Harris, joins host Eric Barnes and the Daily Memphian's Bill Dries.
Harris explains his opinion on the sales tax referendum, saying that it's clear the citizens of Memphis are concerned with public safety. Harris believes that all the profit gained from the new sales tax should go directly to its intended purpose and the Shelby County Commission should not take 50% of the revenue, despite it being within the County Commission's rights.
In addition, Harris talks about MATA and a proposal for a fee placed on County residences who own more than two cars. Harris says that the money collected from the fees would go to expanding the public transportation system in Shelby County.
WKNO
Fri, 11/08 at 7:00 PM
Sat, 11/09 at 12:00 AM
Sun, 11/10 at 8:30 AM

WKNO-2
Fri, 11/08 at 7:30 PM
Mon, 11/11 at 11:00 AM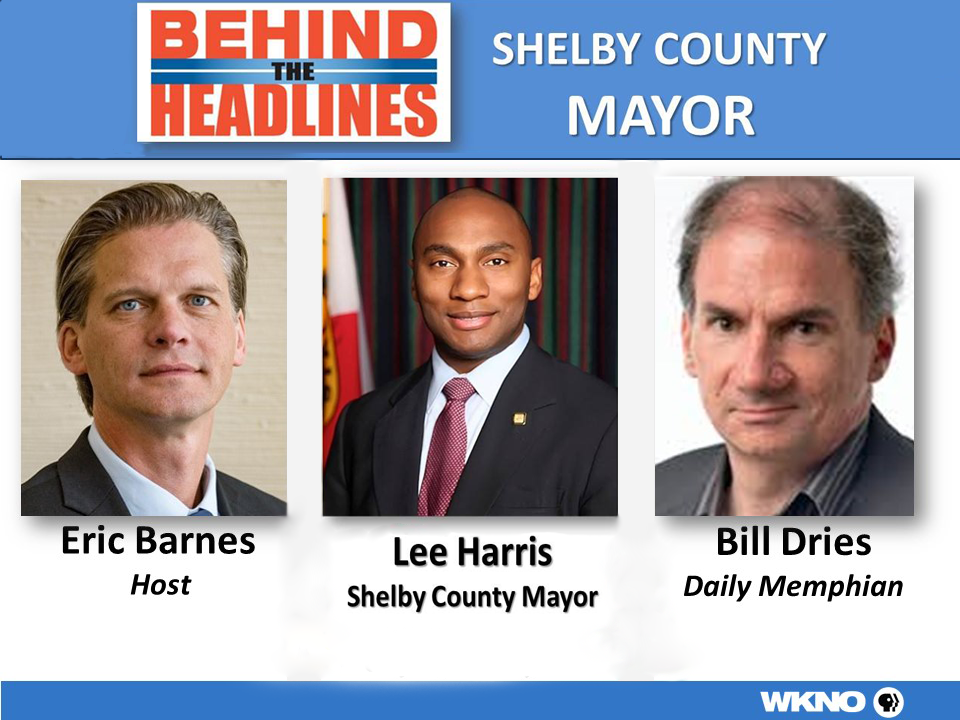 Don't miss "Behind the Headlines"
Fridays at 7 p.m. and Sundays at 8:30 a.m.
only on WKNO/Channel 10.

Watch past episodes here.