Recently, proposals and legislation for police reform have been widely discussed or put into action. Josh Spickler, the Executive Director of Just City, says that a lot of the issues with the Memphis Police Department (MPD) stem from a broken relationship and trust with police officers and the community.
Spickler and the Shelby County's Office of Re-entry Administrator Harold Collins join this week's WKNO-TV Behind the Headlines with host Eric Barnes and Daily Memphian's Bill Dries. Guests discuss several ways to mend the bridge between police officers, their departments, and the community. Collins says the best way to start is by assessing new means of operation for the MPD, compared to current policing "which has been the same way for decades".
In addition, guests discuss the juvenile court system and solutions to decreasing the number of repeat offenders.
WKNO
Fri, 10/16 at 7:00 PM
Sat, 10/17 at 12:00 AM
Sun, 10/18 at 8:30 AM

WKNO-2
Fri, 10/16 at 7:30 PM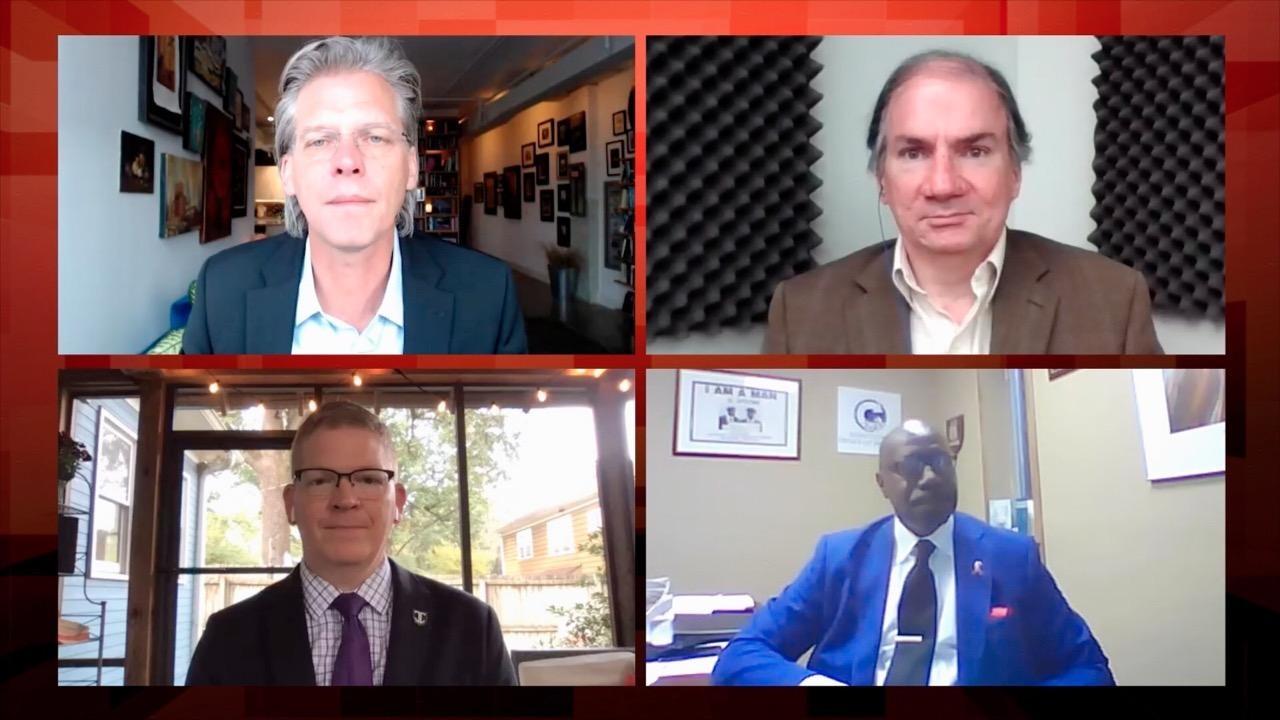 Don't miss "Behind the Headlines"
Fridays at 7 p.m. and Sundays at 8:30 a.m.
only on WKNO/Channel 10.

Watch past episodes here.