This week on Channel 10's Behind the Headlines, Eric Barnes hosts a journalist roundtable with reporters Bill Dries, Jared Boyd, and Toby Sells.
Guests discuss a recent officer-involved shooting in Frayser, which has led to protests and community forums on the matter.
In addition, guests talk about the People's Convention, including who was in attendance and the results of the convention.
WKNO
06/14 at 7:00 PM
06/16 at 8:30 AM

WKNO2
06/14 at 7:30 PM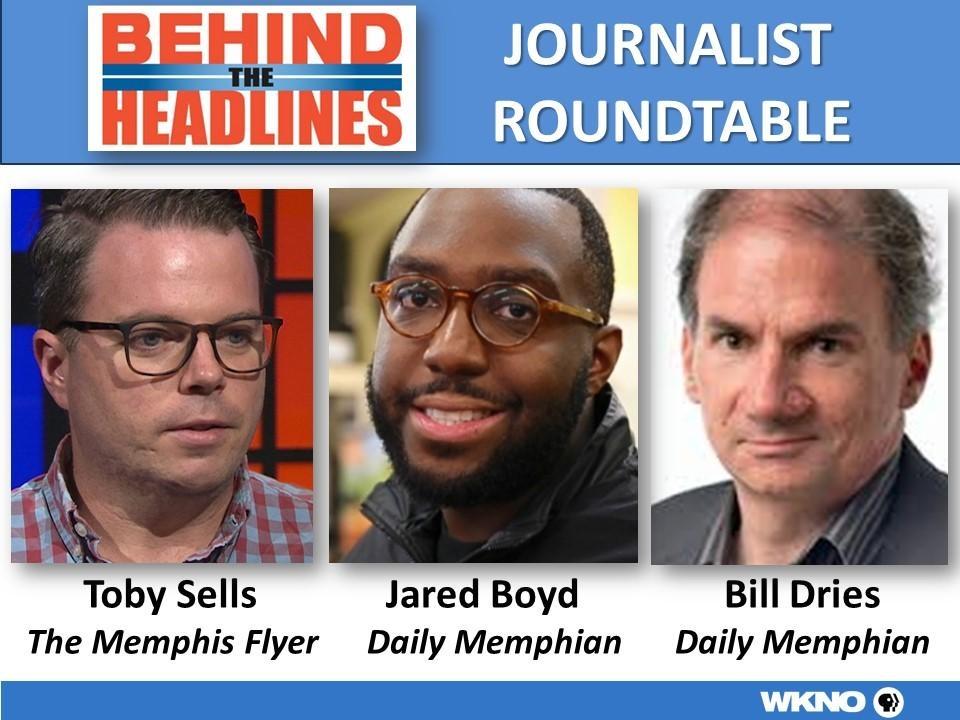 Don't miss "Behind the Headlines"Fridays at 7 p.m. and Sundays at 8:30 a.m.only on WKNO/Channel 10.
Watch past episodes
here
.