This week on Channel 10's Behind the Headlines, Mayoral candidate and Shelby County Commissioner Tami Sawyer joins Daily Memphian reporter Bill Dries and host Eric Barnes.
Sawyer talks about current problems she sees in local government and says she aims at being an influencer and advocate for Memphis' citizens.

In addition, Sawyer discusses her political platform, including changes she would make if elected Mayor of Memphis and some of the biggest issues she plans to take on.
WKNO
08/16 at 7:00 PM
08/18 at 8:30 AM

WKNO2
08/16 at 7:30 PM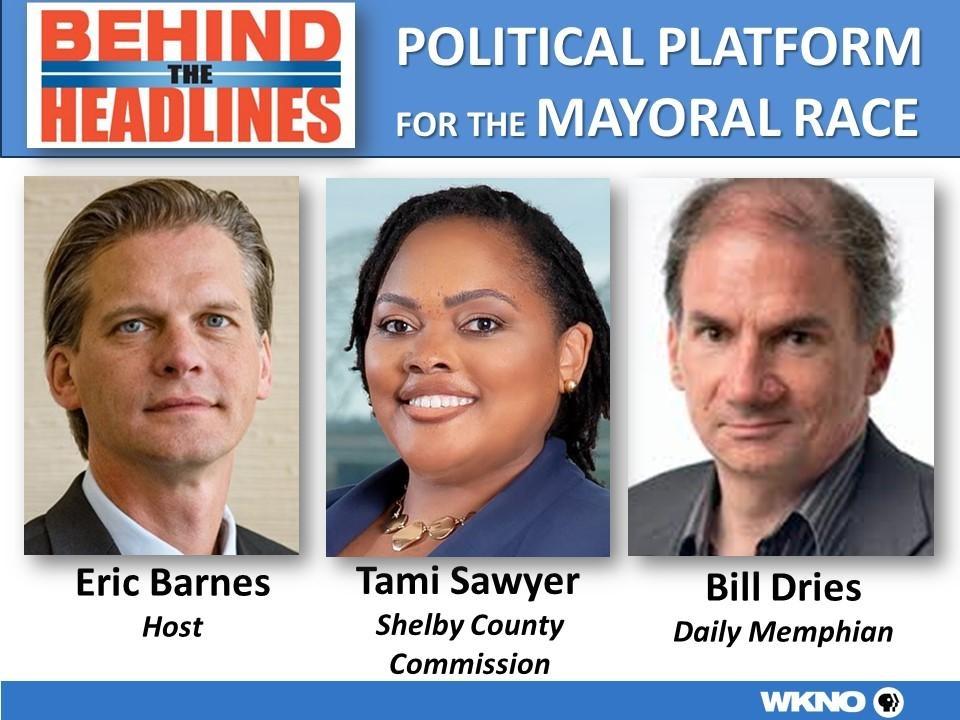 Don't miss "Behind the Headlines"Fridays at 7 p.m. and Sundays at 8:30 a.m.only on WKNO/Channel 10.
Watch past episodes
here
.