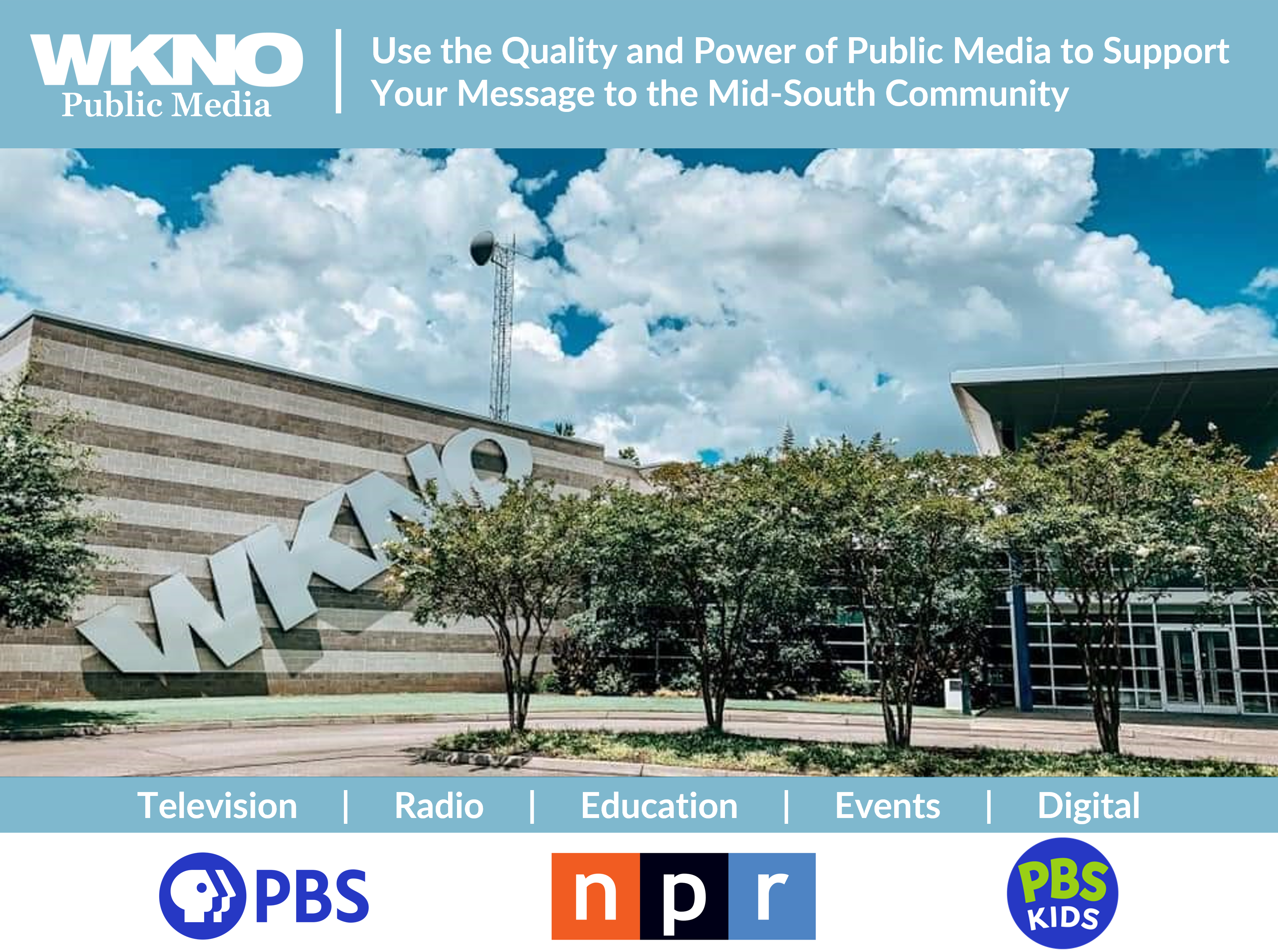 Here is your opportunity to support WKNO - your local public media station, and a valuable non-profit resource for the entire Mid-South - and simultaneously place your message in front of a highly-desirable audience.



They appreciate organizations that support a community resource they care about. Research shows that a company's commitment to causes is important for people making investment decisions.

Our audience is more likely to trust PBS and NPR more than other networks, and thereby believe our sponsors are more trustworthy. A WKNO sponsorship gets your brand noticed by our trusted, high-quality audience.
Become a Sponsor
Our collection of television, radio, and digital sponsorship opportunities delivers your message to a highly desirable audience — an audience that is more likely to support you because you support us.
Connect to an engaged and influential audience.
Deliver your message throughout the Mid-South.
Stand out in a clutter-free environment.
Increase customer loyalty.
Enhance your corporate image.
Receive customized service.
WKNO Public Television
| Channel 10.1 / Broadcast & Live Stream
| Channel 10.2 / Broadcast
WKNO has a vital obligation to assure production and broadcast of programs that meet the needs, interests, and aspirations of the local community and strives to offer all segments of the community opportunities to learn and grow.
The schedule includes award-winning PBS dramas and documentaries like MASTERPIECE, NOVA, FRONTLINE, PBS NEWSHOUR, FILMS BY KEN BURNS, and much more. In addition, WKNO is committed to being a source of local content with programs like BEHIND THE HEADLINES.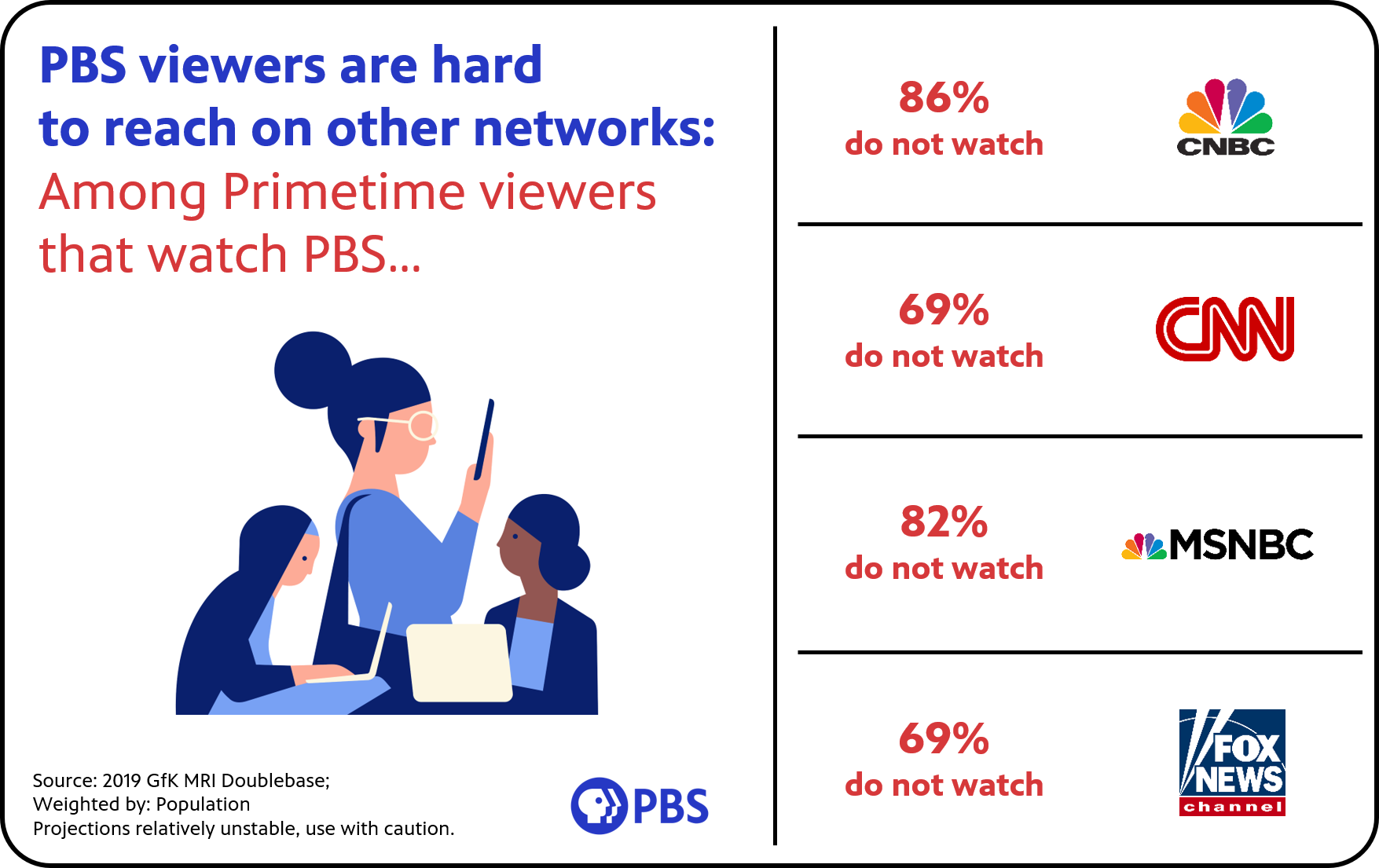 WKNO PBS Kids 24/7
| Channel 10.3 / Broadcast & Live Stream
The free service, which features 24/7 educational programming, ensures that PBS KIDS' high-quality content is available to all children and caregivers on a platform and at a time that works for them, including prime time, weekends and other out-of-school times when they are most likely to tune in.
WKNO PBS KIDS covers a wide variety of learning content and opportunities. The WKNO PBS KIDS whole child educational ecosystem addresses core needs in areas such as social-emotional learning, math, engineering, literacy, and science.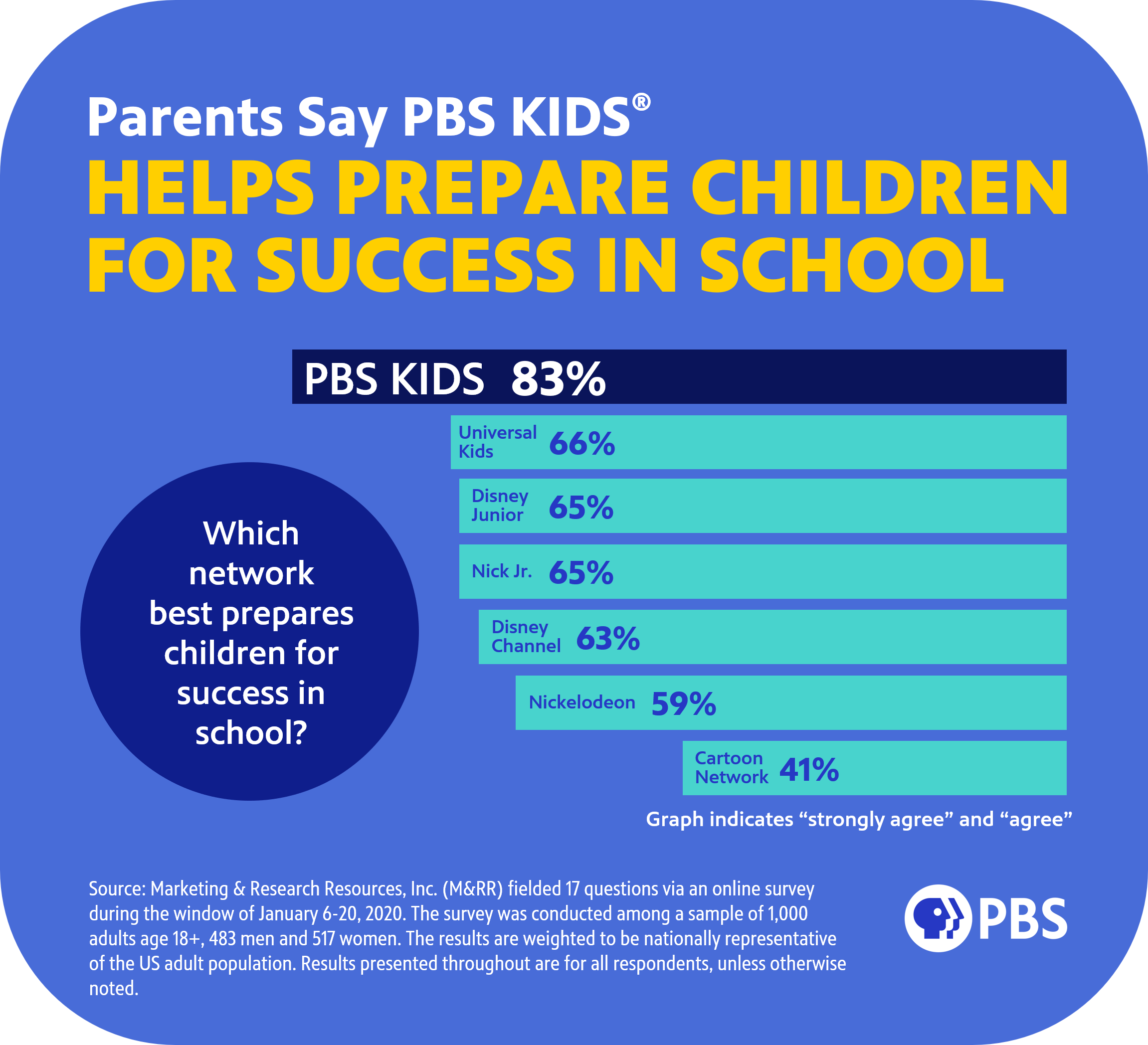 WKNO Public Radio
| Memphis 91.1 / Jackson 90.1
Radio builds brand awareness. Public radio builds brand loyalty. Public radio stations — like WKNO — attract listeners so loyal that in the top 10 markets alone, 750,000 contribute financially to their station, despite the fact the content is free to access.
And that connection extends to public radio sponsors.
Be heard where it matters. WKNO-FM offers NPR NEWS every hour, and provides the Mid-South with America's #1 news/talk radio program MORNING EDITION and with America's #1 evening drive time program ALL THINGS CONSIDERED.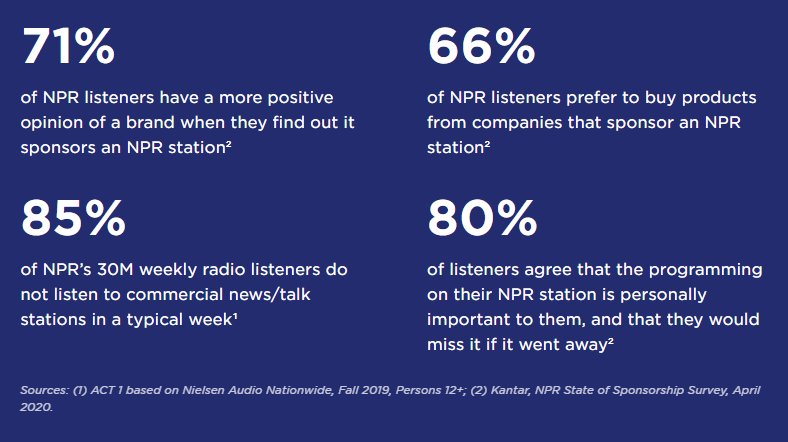 Digital
| wkno.org
| wknofm.org
| WKNO-FM streaming pre-roll
The WKNO website package is the perfect way for your business to be front and center for our viewers and listeners who utilize our website as part of their PBS/NPR experiences!
| WKNO Mobile App
Your business can support our programming with a full screen underwriting visual plus a banner ad with a click through to your website.
| WKNO E-Newsletters
| WKNO Program Guide
Weekly and monthly interactions with some of the most engaged segments of our audience.