Gallery 1091 - November 2022
Gallery Ten Ninety-One is pleased to present
Light and Color Inspired
Works by Phyllis Boger, Carol Caughey, Barbara Hicks, and Ann Brown Thomason
Gallery Ten Ninety-One is open for viewing on weekdays from 9 a.m. – 4 p.m at WKNO Studios.
Location:
7151 Cherry Farms Rd.
Cordova, TN 38016
Barbara Hicks
Barbara Hicks lives in Lakeland, TN and was born in Tupelo ,MS just like Elvis. She says she started making her art so long ago, she "can't remember when". She has always been drawing something. Barbara usually works alone in her home studio. "I really miss my sweet lab who was my helper." Currently, she is trying to learn plein aire to loosen up a little. Her experiences include illustrating several books for writers who were self-publishing.
Like many artists, she seems to be driven to paint. "God gifted me with a talent I try to use to glorify Him." She admires John Singer Sargent, Normal Rockwell, and many modern wildlife artists. Barbara does not have much formal art training. She attended the Contemporary Realist Academy briefly. She also had workshops with Mary Minifie and with Adrian Gottlieb. She is mostly taught by trial and error and "lots of practice".
She paints in oils, painting realistic birds, animals, and children. Her goal is to completely capture the animal or individual and works until she has completed the work satisfactorily.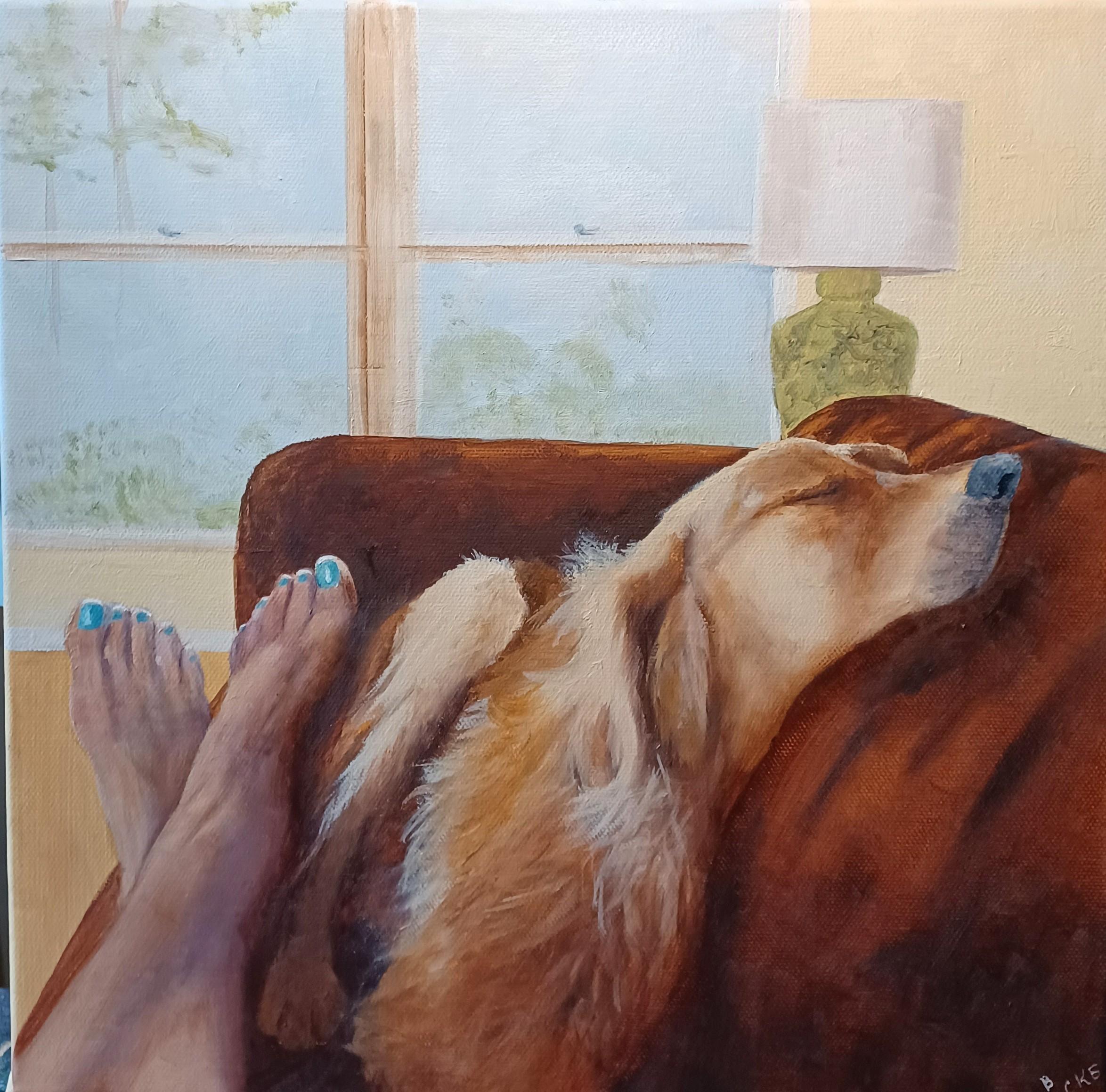 Phyllis Boger
I must admit that I am totally involved in the whole process of painting. I love stretching the canvas, opening the paints, or the smell of the wax when I am doing a batik, watching the dyes spread when they hit the surface of the material. I am always amazed by the results of putting all this stuff together on a surface and ending up with an expression of art.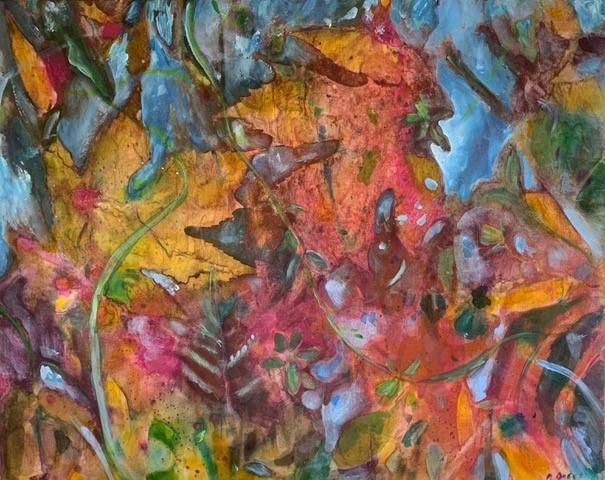 Carol Caughey
For Carol, paintings begin when she sees something and thinks, "Wow! I'd like to capture that in a painting." Her goal is to capture and interpret the "Wows!" of natural worlds without being too literal. Carol's paintings are interpretations of the essence, irony, contradiction, odd or simple pleasure of the world. She hopes her audience experiences the 'WOW' or 'wonder' that she feels.
Carol lived much of her life in rural areas from Twinsburg, OH to Aripeka, FL to Shelby Forest, TN. Her professional life evolved from elementary school teacher, to teacher educator, to educational anthropologist. Observations of natural and cultural settings inspire her paintings.
In 2000, upon retiring from The University of Memphis, she began studying watercolor techniques because they offer unique color properties and control challenges. Carol studies with Memphis master watercolorist, Fred Rawlinson, at his Memphis Atelier. She also studied with the master watercolorists at the Springmaid Beach Water Media Workshops in Myrtle Beach, SC and with Fran Larsen at her Santa Fe, NM studio.
Carol is President of the Bartlett Art Association and a Member of the Memphis Germantown Art League and exhibits with both organizations. In April 2022 Carol exhibited in the Memphis Botanic Gardens Great Hall Gallery. She competes in regional, state and local competitions and her work has appeared on the cover of the Journal of the American Veterinary Medical Association (JAVMA). You can contact Carol at cpecaughey@gmail.com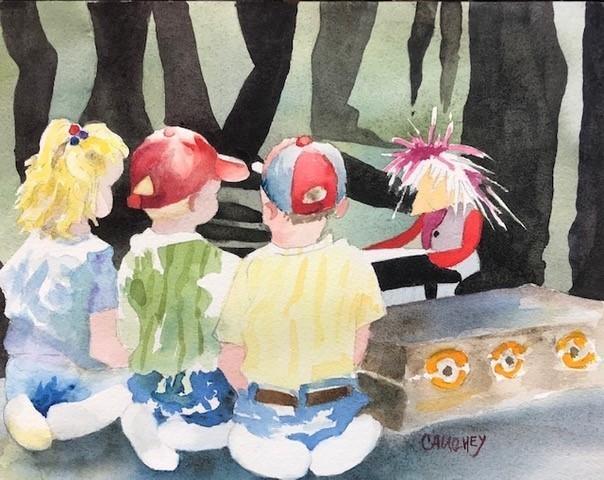 Ann Brown Thomason
I was educated and practiced as an Internal Medicine physician from the 1970's in the Memphis, TN area, but never received any classical education in art. Mostly self-taught, my mother was a classically trained artist whose techniques I still employ. She died before I started painting, and I still use her metal painting box to store supplies and her palette knives
Retiring from medicine in autumn of 2020 gave time for becoming more active in multiple art organizations in the Memphis community as well as the Forgotten Coast area where we have a second home. My areas of interest are seascapes, bay scenes, landscapes and portraiture in oils and acrylics that depict primarily impressionistic techniques with realism in some. I have exhibited or demonstrated with art organizations at various venues locally and in Florida. I have been an Invited Plein Air Artist with the Memphis Botanic Garden for the past several years. I have exhibited with Light and Color Inspired and Sisters of the Brush, which are groups of three to four women artists. My first solo exhibit "Escape to Water and Sky "was in August to September 2021 at the Memphis Botanic Garden. I return to the beach as often as possible and draw endless inspiration from the beauty of the natural beach surroundings. I currently serve as President of Artists' Link, Memphis.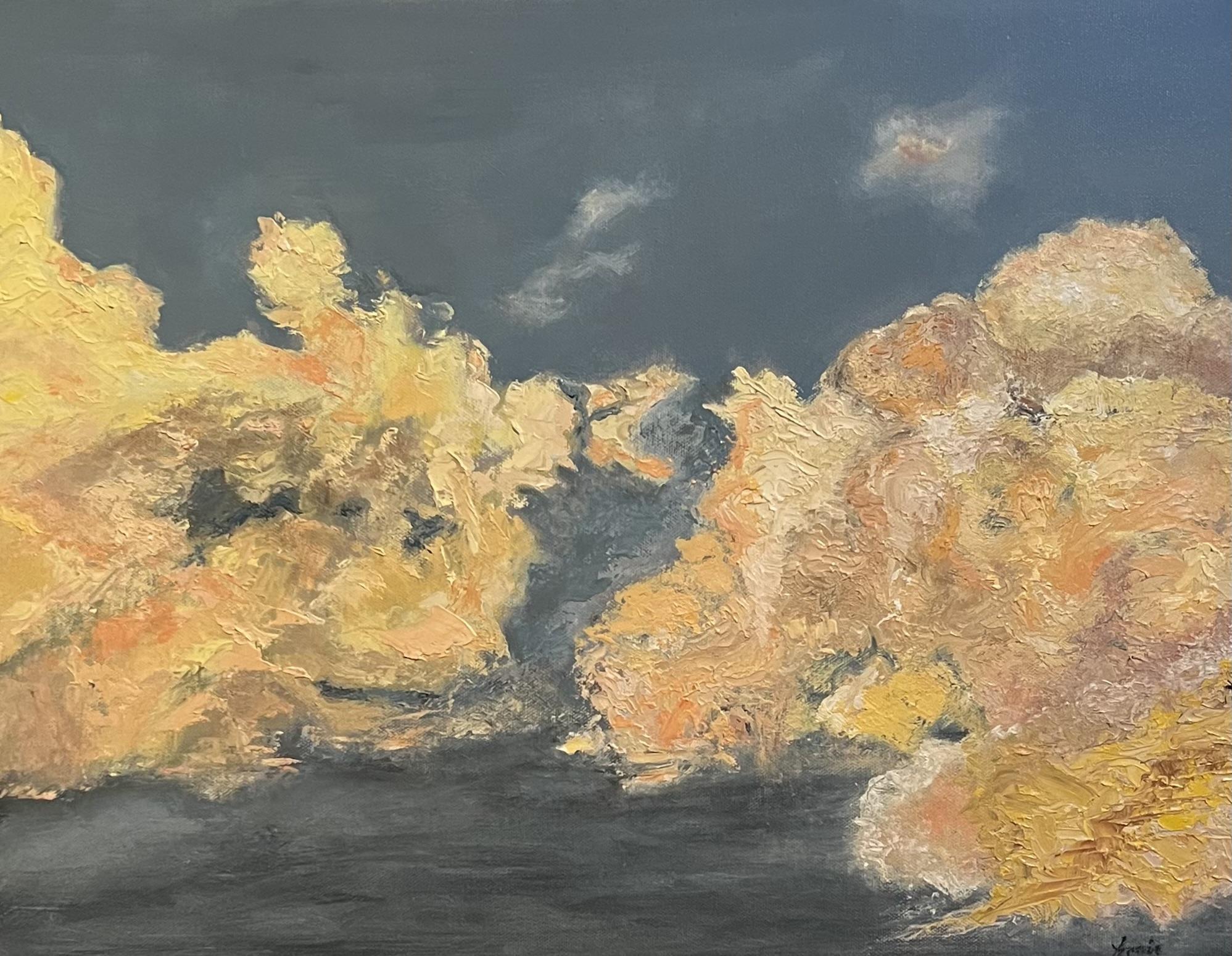 If you would like to make a purchase or have any questions, please contact: