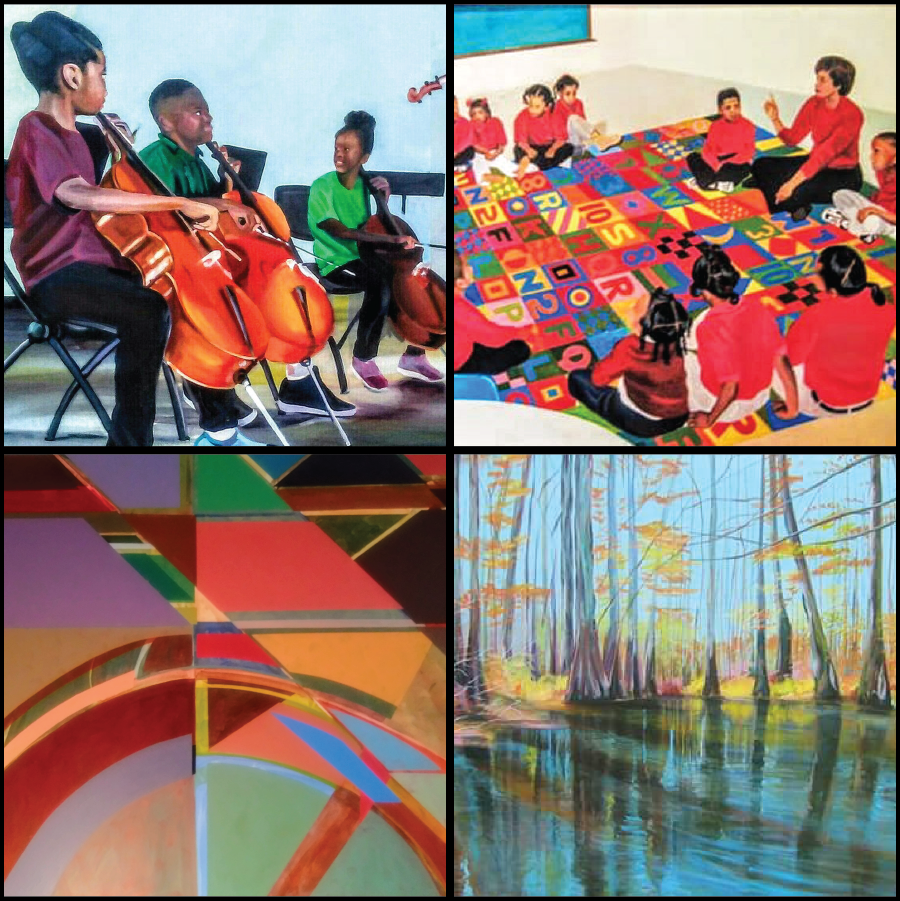 WKNO Gallery Ten Ninety-One presents Paintings by
Carl Scott
Carl Scott has always been passionate about art. He fully devoted himself to his love of art early in life. As he grew up, he continuously challenged himself by working with different mediums. Carl's work evokes feelings of familiarity and emotional connection. The viewer is drawn into his work, constantly discovering new details and aspects with every glance.
Carl graduated from the Memphis College of Art in 1985 with a Bachelor of Arts. He has completed numerous projects, including murals, paintings, and art classes. His work has been featured in many exhibits and can be found throughout the Mid-South in various galleries, churches, banks, convention centers, hotels, and businesses.
On Exhibit:
November 1-26
Reception:
Saturday, November 9, 2:00-4:00 PM.