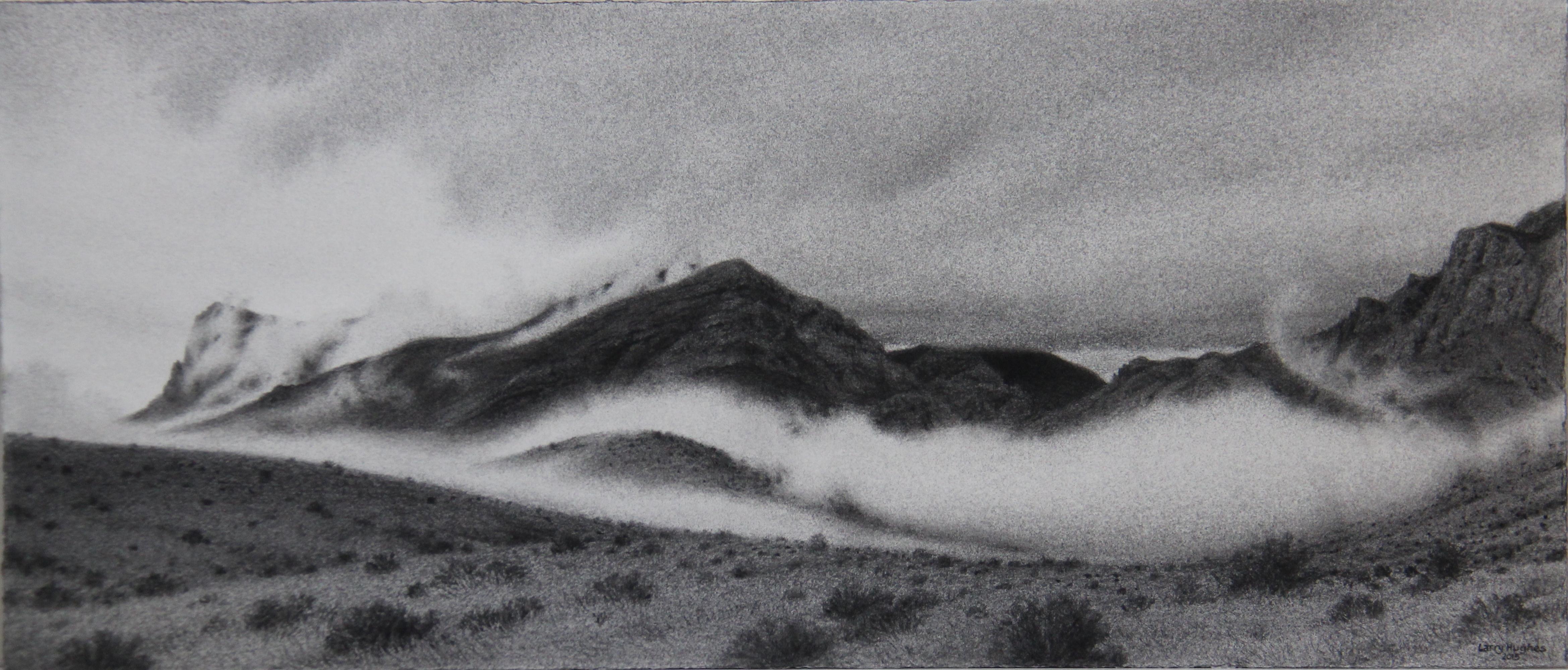 Graces of the Guadalupes
Artist: Larry Hughes
Medium: charcoal
Size: 13x30 (Framed)
Price: NFS
The Guadalupe Mountains rise so sharply off the desert floor that they often create their own weather system. Early one morning, garlands of fog graced the mountains, and I ran out the door without a coat into the freezing air to capture the moment. The emotional grip of that morning inspired this studio drawing.