When Jane Austen was chronically ill with a mysterious disease in early 1817, she turned her thoughts to a happier subject. She started work on a witty and delightful novel set in a seaside town. She never finished it. Now, noted screenwriter Andrew Davies (War and Peace, Mr. Selfridge, Les Misérables, Pride and Prejudice) finishes the story and brings it to the television.
MASTERPIECE's bold and lavish adaptation of Jane Austen's final work stars Rose Williams (Curfew) as Austen's lively but levelheaded heroine, Charlotte Heywood; Theo James (Divergent) as the humorous, charming (and slightly wild!) Sidney Parker; Anne Reid (Years and Years) as the forthright grande dame of Sanditon, Lady Denham; Kris Marshall (Love Actually) as Sanditon's compulsively enterprising promoter, Tom Parker; and Crystal Clarke (Ordeal by Innocence) as the mysterious West Indian heiress, Miss Lambe.
Also appearing are Kate Ashfield (Secrets and Lies) as Tom's stalwart spouse, Mary;
Jack Fox (Riviera) as fortune hunter Sir Edward Denham; Charlotte Spencer (Watership Down) as Sir Edward's scheming sister, Esther; and Lily Sacofsky (Bancroft) as the enigmatic and elegant Clara Brereton.
Sanditon tells the story of Tom Parker (Marshall), who is obsessed with turning the sleepy seaside village of Sanditon into a fashionable health resort. He enlists the backing of local bigwig Lady Denham (Reid). Through a mishap, Tom makes the acquaintance of the Heywoods and invites their eldest daughter, Charlotte (Williams), for an extended stay at Sanditon. Meanwhile, Lady Denham, a widow, is playing matchmaker for her destitute nephew, Sir Edward (Fox), who is determined to seduce Lady Denham's ward, Clara (Sacofsky). The arrival of wealthy, mixed-race heiress Miss Lambe (Clarke), under the protection of Tom's upright brother Sidney (James), adds an interesting complication. Eligible men naturally find Miss Lambe fascinating, while Charlotte is intrigued by Sidney…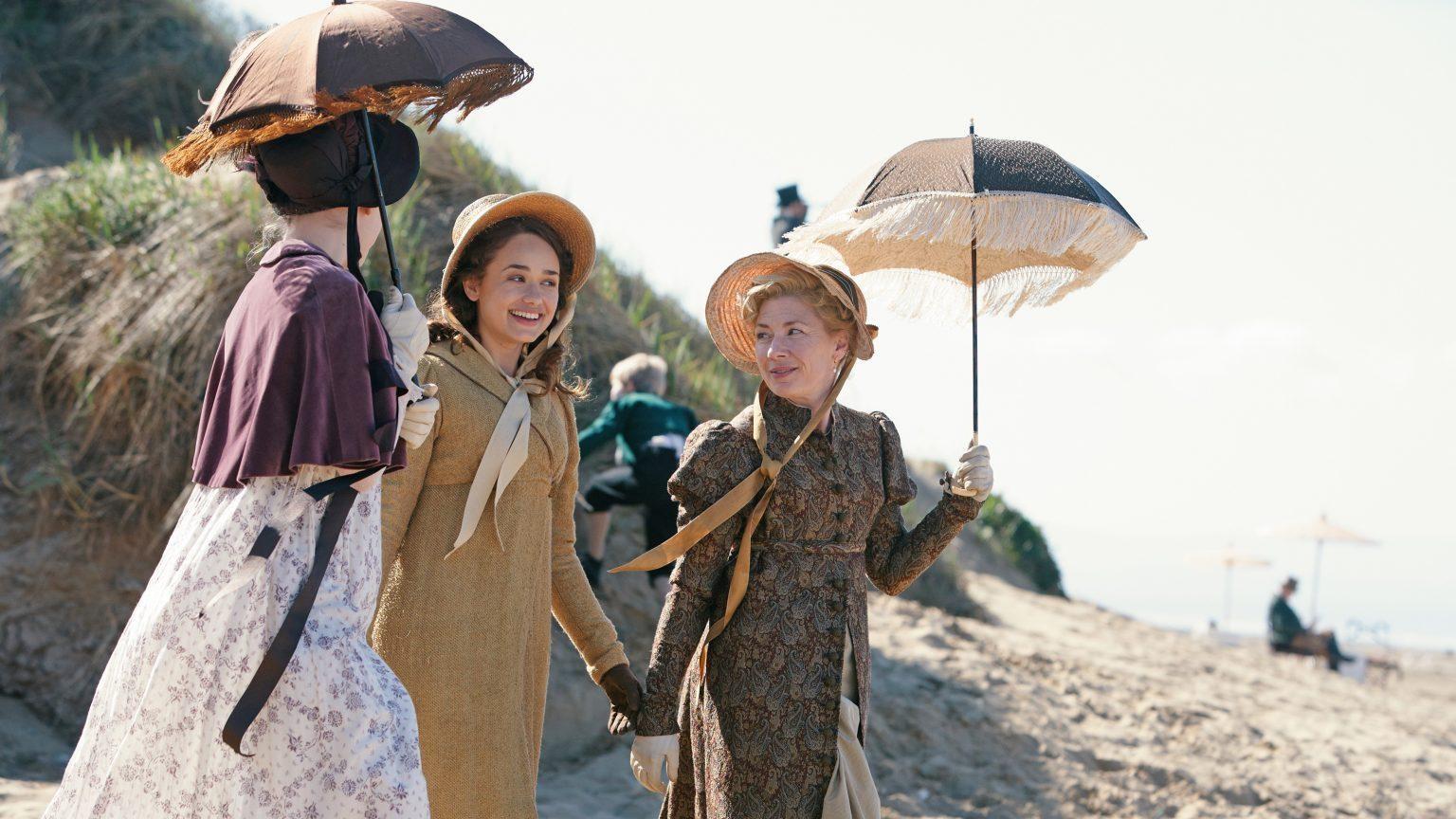 Sanditon