News Makers: Mark Luttrell


Shelby County Mayor Mark Luttrell talks with Eric Barnes of The Memphis Daily Newsabout his life and career. He shares stories from his early life, including the influence his father had on his career choices, and traces his career to its present point. He discusses with Barnes his plans as County Mayor and his hopes for the future of the mid-south.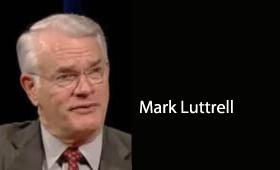 News Makers: Special Edition

Eric Barnes, publisher of The Memphis Daily News and host of WKNO's weekly series Behind the Headlines, will host the half-hour show in which Shelby County Mayor Mark Luttrell will talk about the challenges he's faced during his first nine months in office along with some of his solutions. He will also highlight some of his county budget proposals.