A Conversation With . . . C
A Conversation with Breeze Cayolle
Documentary filmmaker Willy Bearden hosts this conversation with versatile musician Breeze Cayolle (featured in an upcoming WKNO concert special). Cayolle, a native of New Orleans playing in the tradition of that city's Blues and Jazz greats, relocated with his immediate family to Memphis in 2005 in the wake of Hurricane Katrina. In this half-hour show, Cayolle discusses the musical heritage of New Orleans and its future and the impact of Katrina on New Orleans' culture and people.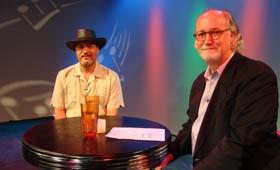 A Conversation with Joyce Cobb
Joyce Cobb sits down with host Tom Prestigiacomo to tell him how a schoolteachers' daughter from Oklahoma with an affection for country music ended up putting down roots in Memphis and becoming an iconic blues and jazz vocalist. She recalls the struggle and opportunities of an artist's life and the excitement of having her own eponymous club on Beale Street. In A Conversation With, Joyce discusses her driving love of music, her career as a performer, teacher, and radio personality, and her determination in battling pancreatic cancer.
A Conversation with Bill Courtney
Bill Courtney is a business owner, author, philanthropist and football coach, as seen in the Oscar winning documentary, Undefeated. In A Conversation with Bill Courtney host Jeremy Park and Bill Courtney talk about what can happen when people in authority care about others. Courtney shares his wisdom as a football coach on character, faith, family and love.

Watch the video online here.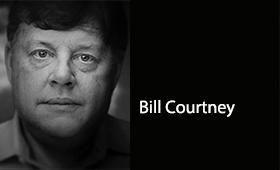 A Conversation with Dan Conaway
Pierre Kimsey talks with communications and marketing strategist Dan Conaway about his long career in Memphis and his new book I'm a Memphian. The award-winning consultant also writes a weekly column for The Daily News and The Memphis News called "Memphasis".