A Conversation With . . . K
A Conversation with Daniel Kiel


Dr. Daniel Kiel is a professor at The University of Memphis' Cecil C. Humphreys School of Law. Pierre Kimsey sits down with Dr. Kiel to talk about his latest project, The Memphis 13, a look at the desegregation of Memphis City Schools fifty years ago, featuring interviews with all 13 pioneering families and other key individuals.

Watch the video online here.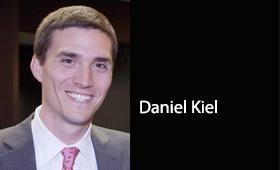 A Conversation with Mindy Kronenberg, PhD
Dr. Mindy Kronenberg is a clinical psychologist who specializes in early childhood development and infant mental health. Dr. Kronenberg is involved in the Zero to Six and Schools Workgroups and is a Child-Parent Psychotherapy trainer. She is currently collaborating with local Memphis agencies in the Early Success Coalition to increase access to infant mental health and trauma services.

Watch the video online here.