A Conversation With . . . R
A Conversation with Larry Raspberry
Host Bonnie Kourvelas talks with singer Larry Raspberry, who got his start in Memphis with the garage band The Gentrys. Larry talks about his entire varied career, from having a hit record ("Keep on Dancing") in 1965, to songwriting, to performing with the Highsteppers.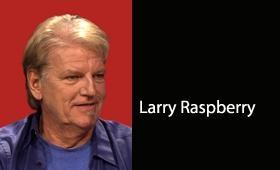 A Conversation with Dr. Kenneth Robinson
The United Way of the Mid-South has served our region for nearly 100 years. And its president & CEO Dr. Kenneth Robinson has helped focus its mission with the Driving The Dream Initiative, a multi-agency approach taking aim at poverty. Hosted by Dr. Scott Morris of the Church Health Center.