A Conversation With . . . W
A Conversation with Brian Waldron
Eric Barnes discusses the Memphis Aquifer with Dr. Brian Waldron, Director of the Center for Applied Earth Science and Engineering Research (CAESER) at the University of Memphis. The conversation includes information about the history of the Aquifer under Memphis and extending under 7 neighboring states, how it is measured, preserved and protected to make sure that Memphis water continues to be some of the best in the U.S.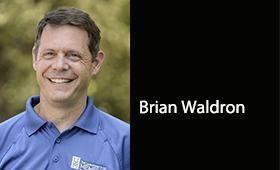 A Conversation with Dr. Jen Welter
Dr. Jen Welter became the first female to coach in the NFL, she served as a linebackers coach for the Arizona Cardinals. Welter is credited with breaking one of the toughest barriers in sports. Beyond the sidelines, Dr. Jen is the ultimate student-athlete who holds a doctorate degree in Psychology, a Master's in Sports Psychology, and a Bachelors degree from Boston College. She is best known for bringing fresh insight resulting from her unique perspective. To complement her work on the field and share insight through her remarkable journey, Coach Jen talks with host Jeremy Park about her remarkable journey as an athlete and scholar, as a sports consultant, speaker, and most recently, an author. Welter's first book, "Play Big, Lessons in Being Limitless from the First Woman to Coach in the NFL" published by Seal Press hitting the shelves in October 2017. From shaking up the NFL, establishing a genuine rapport with her linebackers, and making national news as the "noteworthy coach," to opening up the game of football to women and young girls, and empowering a new perspective of thinking through sport psychology, Coach Jen continues to make an undeniable impact on the sports world.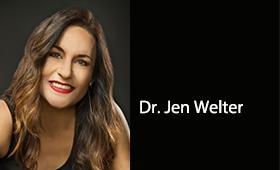 A Conversation with Kirk Whalum
Memphis radio personality and Host Tracy Bethea talks with Kirk Whalum about his life, his roots in Memphis and his illustrious career as a
GRAMMY
Award winning saxophonist and recording artist.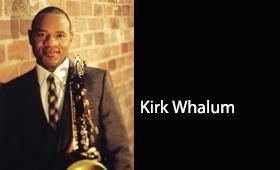 A Conversation with A C Wharton
Mayor A C Wharton talks about his childhood in Lebanon, Tennessee and how the values he learned there shaped his life, his time as head of the Shelby County Public Defender's office and later as County Mayor and his groundbreaking achievements, for example, becoming the first African American Professor of Law at the University of Mississippi, a position he held for 25 years.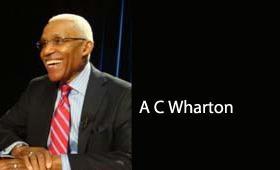 A Conversation with Amy Wirich
Amy Weirich, Shelby County District Attorney General, was appointed by Governor Bill Haslam as Shelby County District Attorney General in January 2011. General Weirich is the first female to hold the office in Shelby County.

A veteran prosecutor, Weirich started serving in the Shelby County D.A's office in 1991. Over the past 20 years, she has served in many leadership roles in the office, including chief prosecutor of the Gang and Narcotics Prosecution Unit and division leader for the Special Prosecution Unit in criminal court.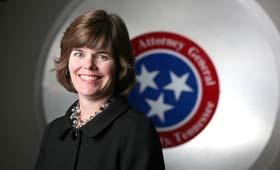 A Conversation with R. Scott Williams
WKNO Producer Pierre Kimsey sits down with author R. Scott Williams to discuss his recent book on Memphis native and adventurer Richard Haliburton in The Forgotten Adventures of Richard Halliburton: A High-Flying Life from Tennessee to Timbuktu. Williams graduated from the University of Memphis with a degree in journalism and is now an advertising, marketing and public relations executive in Washington DC, with a passion for researching and recording unpublished stories of the early American South.