A Conversation With . . . J
A Conversation with R.C. Johnson
A conversation with R.C. Johnson - the Athletic Director of The University of Memphis from 1996 through 2012. Mr. Johnson retired June 30, 2012. This video was recorded prior to his retirement.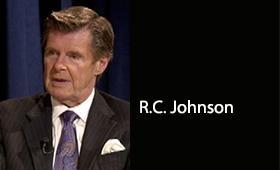 A Conversation with Ben Johnson
Join host Don Wade, a sportswriter for The Daily Memphian as he sits down for "A Conversation with Ben Johnson", the manager of the Memphis Redbirds. Johnson, a graduate of Germantown High School, was drafted by the St. Louis Cardinals in 1999 and played baseball professionally for ten years. Tune in to hear Johnson discuss returning to his hometown, his favorite memories from his time as a player, and the best parts of becoming a manager for one of his favorite teams.