A Conversation With . . . P
A Conversation with Judy Peiser
The executive director and co-founder of the Center for Southern Folklore discusses the early beginnings of the organization. Currently, the center houses a mammoth collection of Photos and Media related to Southern music and culture. Now Judy plans to export some of that culture to Asia with an upcoming tour of Vietnam featuring Mid-South musicians. Peiser is a frequent lecturer at preservation and folk gatherings throughout the world. She was recognized by Esquire Magazine for changing America and by Southern Living for having made a difference in the changing the South.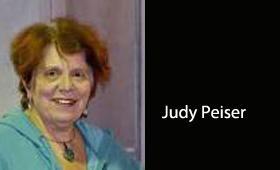 A Conversation with Jerry Phillips
WKNO-FM's Darel Snodgrass hosts a conversation with Jerry Phillips, son of Sam Phillips of Sun Records, to talk about his father's role in the birth of rock and roll, and what it was like to grow up in that deeply musical environment. Phillips also talks about his own musical career, and the importance of preserving his family's legacy.

A Conversation with Playback Memphis
Playback Memphis is a local theater group practicing a special brand of improvisational performance that facilitates connectivity, communication, and empathy through the act of storytelling. WKNO's Bard Cole talks with Director and Founder Virginia Murphy and Program Director Leslie Jones.