A Conversation With . . . G
A Conversation with Art Gilliam
Businessman and Radio station owner, Art Gilliam talks about his career and the many firsts attributed to him and his accomplishments in broadcasting. In 1977 he launched Gilliam Communications, Inc. and bought the WLOK radio station. In doing so, WLOK became the first African American-owned Memphis radio station and the city's first locally owned station. Gilliam's WLOK has earned the title of #1 Gospel Station in the nation by Religion & Media Quarterly for several consecutive years; and, in 1997, was recognized by the Tennessee Historical Commission as a Tennessee Historical Landmark.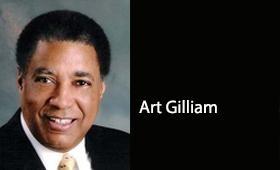 A Conversation with James Glassman
An interview with Ambassador James K. Glassman, founding executive director of the George W. Bush Institute, a public policy development institution focused on creating independent, non-partisan solutions to America's most pressing public policy problems. Glassman talks about the stock market, the situation in Syria and the impact on the Middle East, and more.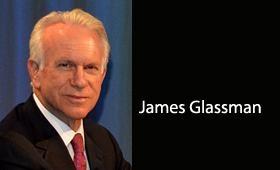 A Conversation with Rabbi Micah Greenstein
An interview with the Senior Rabbi of Temple Israel, Micah Greenstein, who was recently named as one of "America's Top 50 Rabbis" by Newsweek/The Daily Beast.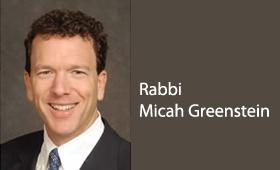 A Conversation with Logan Guleff
As a young and up and coming "foodie," Logan Guleff has had multiple cooking credits to his name by the time he was 12 . Out of 20,000 applicants Logan cooked his way to win the 2014 MasterChef Junior culinary competition on FOX. His recipes have also brought honors. He was a top 5 Finalist for the Jif most creative peanut butter sandwich, and winner of the Epicurious Kid's State Dinner Healthy Lunch Challenge for the state of TN. Born and raised in midtown Memphis, Logan chronicals his food adventures on his blog, and has launched an online site where he promotes Memphis Barbeque locations.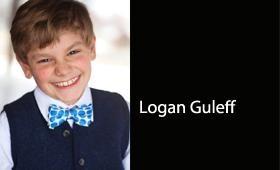 A Conversation with Peter Guralnick
Tom Prestogiacomo hosts this edition of A Conversation With Peter Guralnick. Prestogiacomo talks with, music critic, author and historian of US American popular music, Peter Guralnick who has been called "a national resource" by critic Nat Hentoff for work that has argued passionately and persuasively for the vitality of this country's intertwined black and white musical traditions. Peter's latest book is Sam Phillips: The Man Who Invented Rock 'n' Roll. Peter discusses Record Producer, Sam Phillips and how this one man discovered musical talent like Howlin' Wolf, Ike Turner, Jerry Lee Lewis, Johnny Cash and Elvis Presley. And how Sam Phillips' tiny record label called Sun Records in Memphis, Tennessee revolutionized the world!
Guralnick's books include the prize-winning two-volume biography of Elvis Presley, Last Train to Memphis and Careless Love. an acclaimed trilogy on American roots music, Sweet Soul Music, Lost Highway, and Feel Like Going Home; the biographical inquiry Searching for Robert Johnson; and the novel, Nighthawk Blues. The book Guralnick pinned about music legend, Sam Cooke, Dream Boogie: The Triumph of Sam Cooke, has been hailed as "monumental, panoramic, an epic tale told against a backdrop of brilliant, shimmering music, intense personal melodrama, and vast social changes."