A Conversation With . . . L
A Conversation With George Lapides
A Conversation With George Lapides contains a large portion of an interview taped in 2013 by Greg Gaston. George Lapides was a well-known Memphis Sports editor for Memphis print, TV and radio for over 40 years. Lapides passed away on June 10, 2016. His career as a sports journalist and sports executive spanned five decades. His knowledge of the city's sport's history was unparalleled. He was most known as a longtime sports talk show host. When he signed off, he ended a 45-year run and the distinction of being the longest-running daily radio show in the country.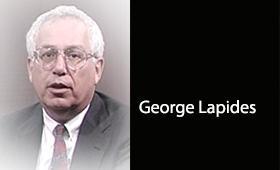 A Conversation With Preston Lauterbauch
WKNO's Bard Cole talks with author Preston Lauterbach about his memoir, Beale Street Dynasty: Sex, Song and the Struggle for the Soul of Memphis. The book reveals a colorful, forgotten history of Memphis. Preston Lauterbach is author of the award-winning Beale Street Dynasty (W.W. Norton, 2015), now out in paperback, and The Chitlin Circuit (W.W. Norton, 2011), a Wall Street Journal, Boston Globe, and NPR book of the year. He's a former visiting scholar at Rhodes College and fellow at the Virginia Foundation for the Humanities.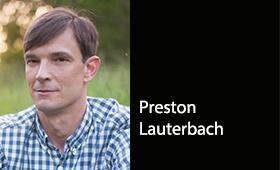 A Conversation With Angelo Lucchesi
Memphian Angelo Lucchesi, who recently turned 90, is credited with helping to make Jack Daniel's the best-known brand in American whiskeys. Starting in 1953, when he began work as the company's first salesman, he traveled across the country promoting its product and making some loyal customers, including singer Frank Sinatra. Bonnie Kourvelas has an opportunity to sit down with Angelo Lucchesi and talk about his remarkable career.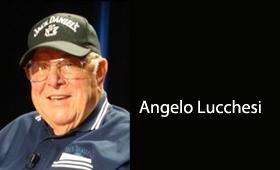 A Conversation With Katie Linendoll
As a tech expert, Katie Linendoll spends as much time on her computers as she does in the field. Whether she's challenging IBM supercomputer/know-it-all Watson to a game of Jeopardy!, flying over the Pacific Ocean wearing a jetpack, producing her tech podcasts, Katie Show, where she shares first looks in technology and science and interviews the most notable minds in the industry or on a deep sea diving trip to spear the eco-destructive lionfish (custom underwater cameras in hand), it's all in a day's work for technology expert, Emmy Award-winning TV personality and writer Katie Linendoll. Known for her quirky expertise and lithium-ion-like energy, Linendoll talks with host Jeremy Park about her life as one of the most in-demand tech experts in the country.