A Conversation With . . . O
A Conversation with Patrick O'Daniel
In this conversation, host Pierre Kimsey sits down with Patrick O'Daniel — historian, author, and librarian — to discuss his latest book, When the Levee Breaks: Memphis and the Mississippi Valley Flood of 1927, which traces and gives a vivid account of the Great Mississippi Flood of 1927.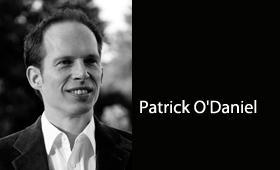 A Conversation with Jimmy Ogle
One of Memphis' most well-known advocates for local history and culture, Jimmy Ogle discusses his new role as the Peabody Duckmaster with Tom Prestigiacomo. With keen fascination Jimmy is constantly on the hunt for new facts and clues to our past. Jimmy has spent years capturing and chronicling our city's stories, and what's more, eagerly sharing them with thousands of locals and visitors through walking tours, presentations and educational programs.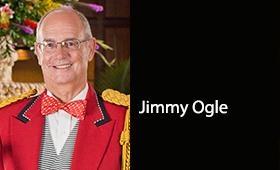 A Conversation with Manny Ohonme
Emmanuel "Manny" Ohonme has achieved national and international recognition as a philanthropist, social entrepreneur, businessman, speaker, and author. Jeremy Park sits down with Manny to discuss his life and what has inspired him. Manny shares his inspirational story of growing up in Nigeria and how the gift of a new pair of shoes ultimately changed his life. As the Founder, President and CEO of Samaritan's Feet, his organization works in 75 countries to provide new shoes to the 1.5 billion people worldwide who currently face foot-born infection and diseases. To date, the organization has distributed more than 6.5 million shoes; but the most heart-warming part is that volunteers wash the feet of the recipients and share love and prayers for a bright future.