A Conversation With . . . D
A Conversation with Wayne Dowdy
Pierre Kimsey talks with Wayne Dowdy of the Memphis Public Library and Information Center's history department and Memphis and Shelby County Room. A frequent guest on the popular WKNO series Memphis Memoirs, Dowdy is the author of Mayor Crump Don't Like It: Machine Politics in Memphis, the recently released A Brief History of Memphis, and other books.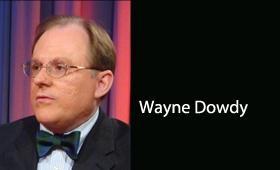 A Conversation with Jerre Dye
WKNO-FM's Kacky Walton talks to playwright, opera librettist, director, actor and writer Jerre Dye about his career in theater and about his latest work as the librettist for the stunning opera The Falling and The Rising. The opera captures the indomitable spirit of our U.S. military veterans and sheds light on the inspirational power of their often overlooked stories.
Watch a preview of "A Conversation With Jerre Dye"